GIVI alongside LCR MotoE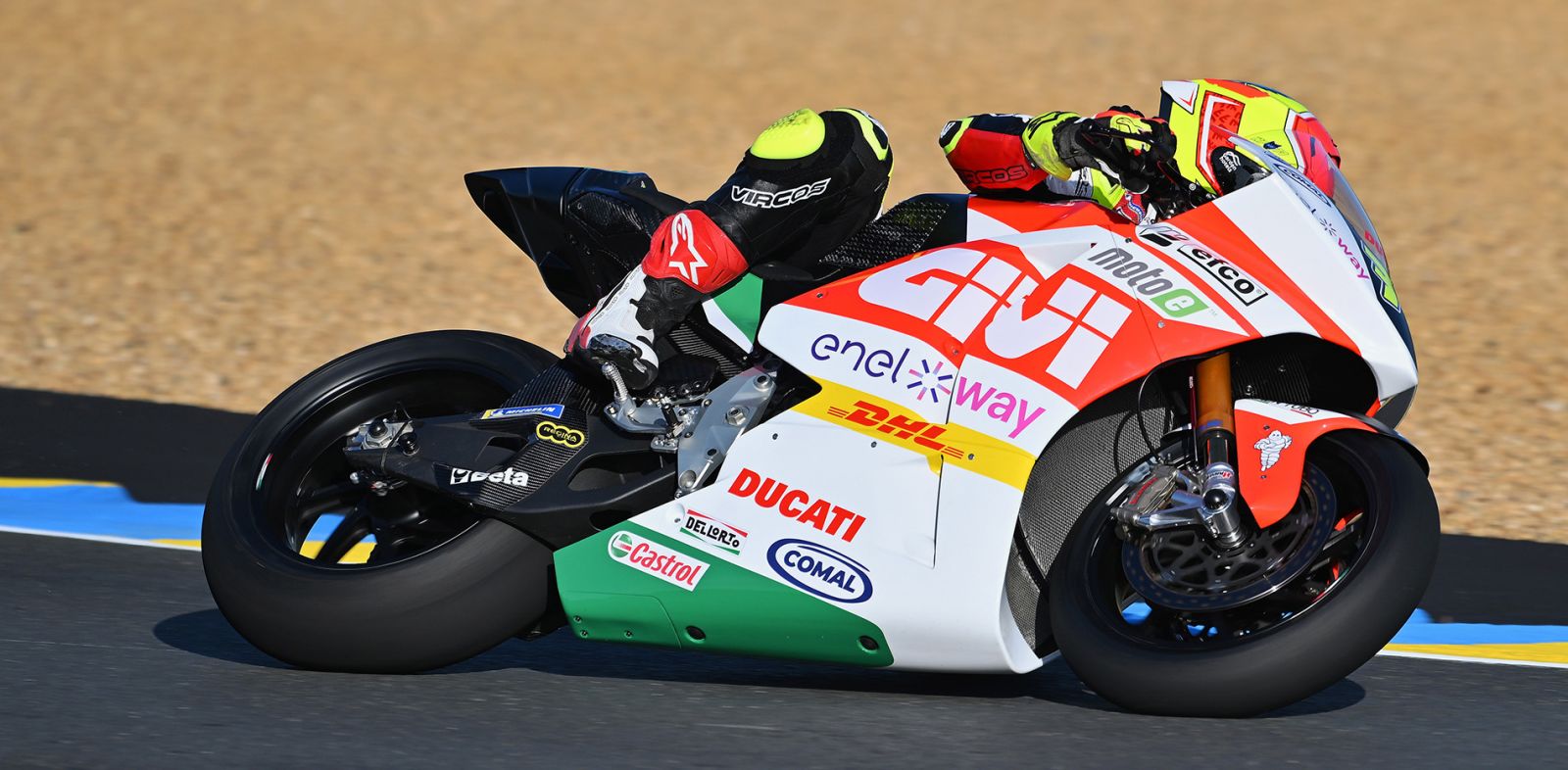 The collaboration between LCR MOTOE and GIVI continues in 2023 - as the main sponsor, we'll proudly appear on the liveries of the new bikes. The 2023 season has the LCR E-Team joining forces with our brand, which wholeheartedly supports for the MotoE project in addition to its long-standing commitment to MotoGP.
This new undertaking is highly strategic for GIVI, which takes a keen interest in the future of everyday mobility relating to the world of two-wheeled vehicles, with growing numbers of electric motorcycles and scooters set to take to our streets.
Taking to the track with the team's "silent" bikes are riders Eric Granado (BRA), who has competed in the MotoE championship since 2019, and Majorcan Miquel Pons (a two-time Spanish Supersport runner-up).
In the 2022 season, the two riders excelled throughout the season, finishing in 2nd and 5th place overall respectively, setting in motion a 2023 season full of adrenaline.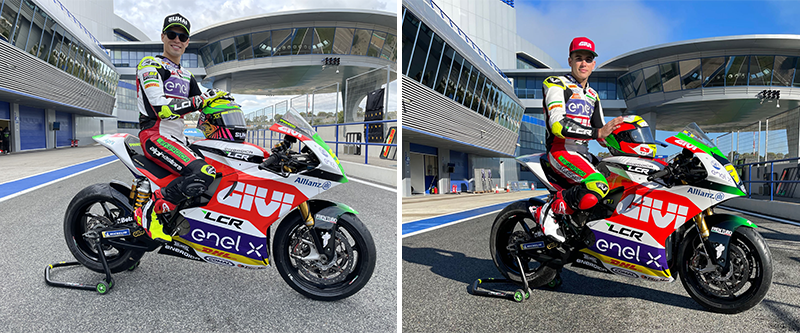 MotoE