Givi's history began in 1978, thanks to the initiative of his founder, Mr. Giuseppe Visenzi.
As a Moto GP pilot for a few seasons, he won third place in the 1969 Championship of the 350cc; after that, he decided to quit the world of races starting the activity of entrepreneur.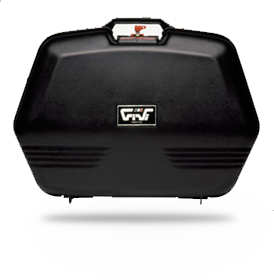 Supported by a great passion and determination, Mr. Visenzi totally embraces himself in the production and making of motorbike accessories.
This way, he founded GIVI, quickly imposing the brand on a national and international level, till it became a solid and innovative reality in the motorcycle world.