CIV CHAMPIONSHIP – SBK
TEAM BRONCO'S RACING AND LORENZO ZANETTI
GIVI has decided to support both the Team and the rider, both from Brescia, by participating in the 2023 CIV SBK season with the Ducati Panigale R. GIVI adopts Team Manager Luca Conforti's idea to include young engineers from the University of Brescia in its Team, which GIVI has been collaborating with for several years. Lorenzo is a very experienced rider capable of achieving great results.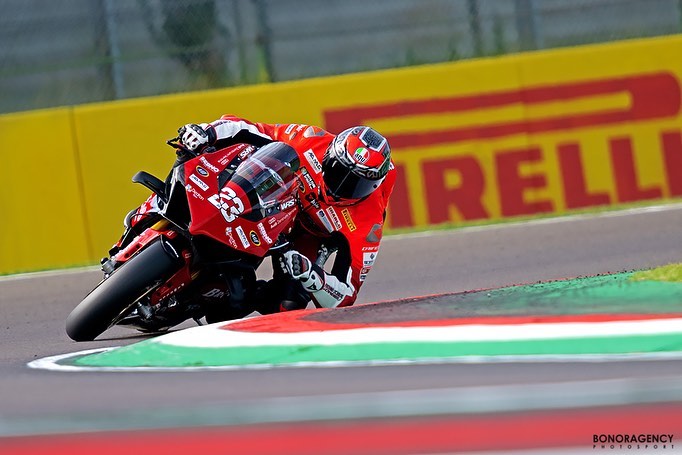 Luca Salvadori - Bronco's Racing Team
FABRIZIO PEROTTI – PEROT CAMP 43
A native of Brescia, Fabrizio has earned our sponsorship with his ability to achieve results on and off the track as he imparts the secrets of motorcycle riding. In 2023, this dual role will see him once again compete in the national Superbike competition as he rides an RSV4 1100 for the Aprilia MC7 Corse Team. Starting this year Fabrizio will use a GIVI helmet. An experienced rider, he is still the record holder of the Franciacorta Circuit and the Tazio Nuvolari Circuit in Cremona; "Fabri" has also been an F.M.I. certified instructor for many years, directly supported by Kawasaki Italia, ambition that led him to create the PEROT CAMP 43 and the MiniArena43, immersive motorcycle experience in motorbikes, on the road and on the track, through personalised courses aimed at improving motorcycling training starting from PitBikes up to lessons on the track on major Italian and European circuits.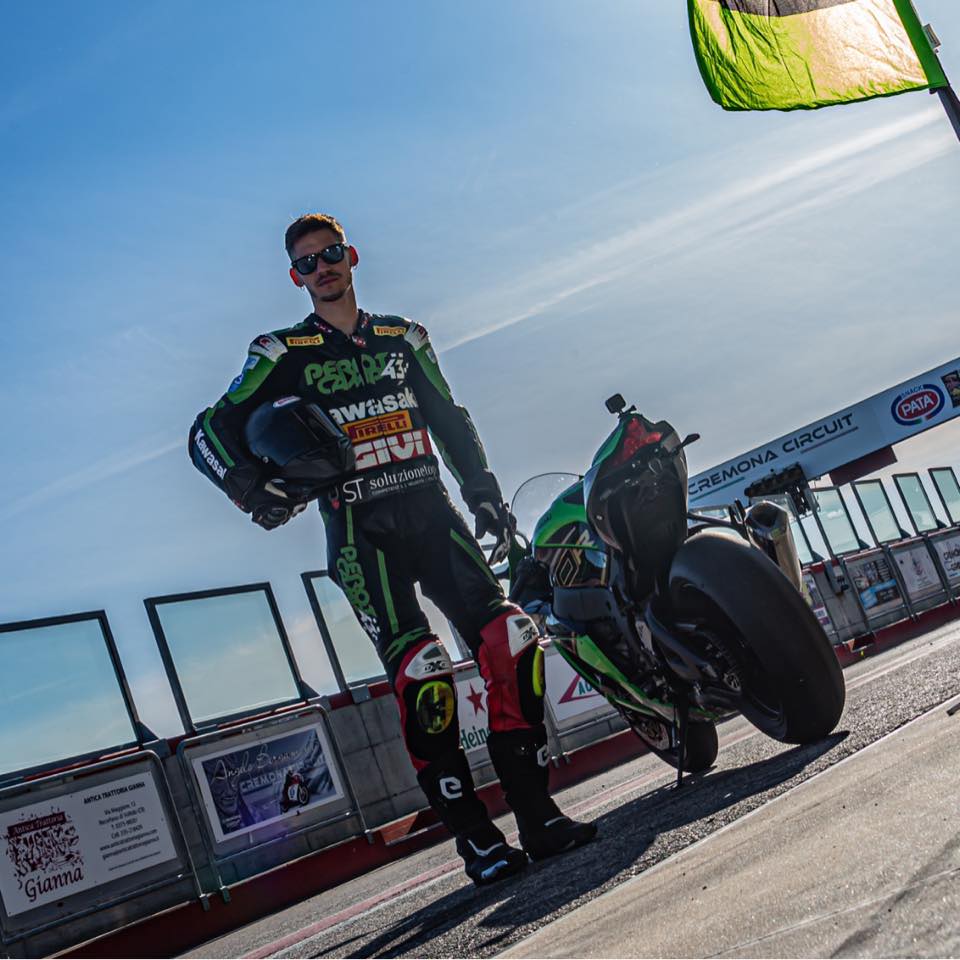 Fabrizio Perotti